10ml Twelve Monkeys E liquid - ORANGZ 3mg 80VG - New TPD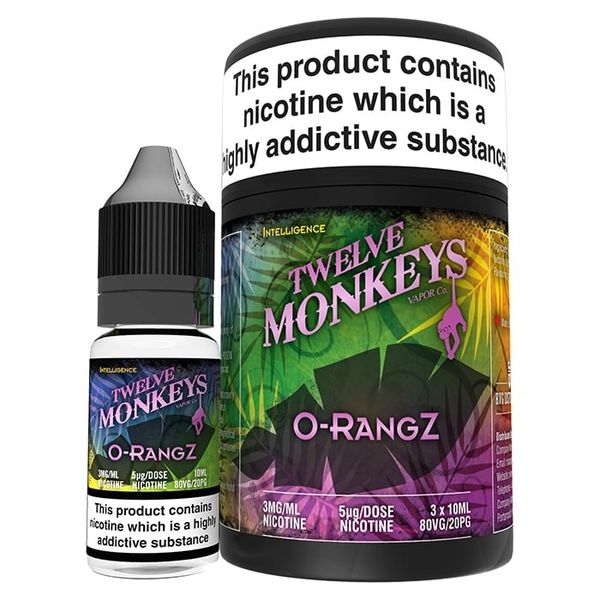 10ml Twelve Monkeys E liquid - ORANGZ 3mg 80VG - New TPD
Twelve Monkeys E Liquid - TPD ORANGZ bottles - 80VG at bbliquids FREE SHIPPING
O-Rangz recreates the taste of a popular fruit loop cereal. Twelve Monkeys have carefully blended assorted fruit, including some delicious citrus notes, with a warm wheat cereal and plenty of cool, creamy milk to create the ultimate breakfast indulgence. Well, we say breakfast, but it's so good you might just want to vape it all day.
This fruity blend will keep you coming back for more!
About Twelve Monkeys
Developed and made in Toronto Canada, Twelve Monkeys Vapour Co.'s premium range of e-liquids offers something for everyone. Each custom blend is steeped for two weeks and made with a high VG ratio to give great flavour and plenty of vapour.
Volume: 10ml TPD Ready Bottles
Country of Origin: Canada