10ml AREA 51 - Nebula eliquid - Raspberry, lemon, Lime & Sugar 3mg 6mg 12mg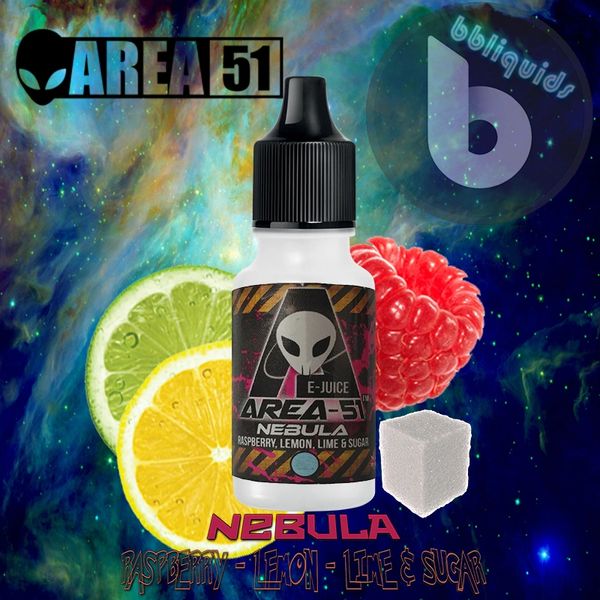 10ml AREA 51 - Nebula eliquid - Raspberry, lemon, Lime & Sugar 3mg 6mg 12mg
Please note:
This image is for visual purposes only, after the 20th May 2017, only TPD compliant items with be distributed from bbliquids.
Area 51 Nebula - Raspberry, Lemon, Lime and sugar E Liquid, 10ml – 3mg 6mg 12mg , 50VG – Only £3.99 FREE DELIVERY – Enjoy an out of this world experience at bbliquids.
This E Liquid will work on any device
Enjoy a mixture of tangy citrus and sweet raspberry, just to add a little more delight, Area 51 dashed some good old brown sugar to finish it off nicely.
UK MADE