1 - Any 10 - 10ml x 10 (100ml) Buddha Vapes Eliquid - Pick any 10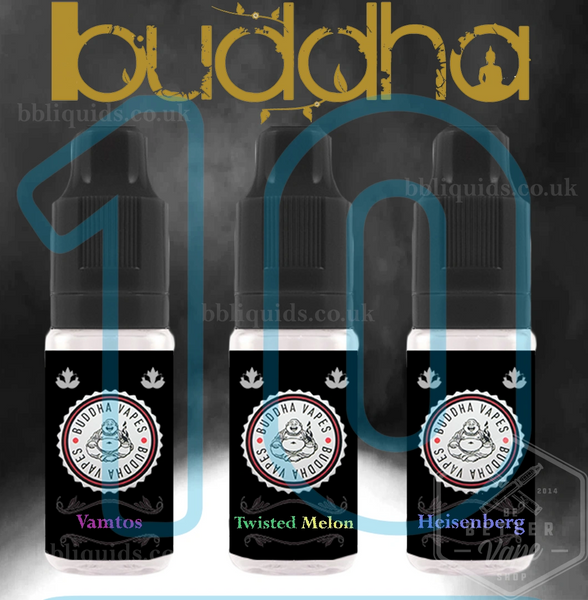 1 - Any 10 - 10ml x 10 (100ml) Buddha Vapes Eliquid - Pick any 10
New TPD ready bottles - 80VG - 3mg / 6mg nicotine - FREE same day shipping with bbbliquids


About Buddha Vapes




Made in the UK, Buddha Vapes is designed for great clouds and amazing flavour. They are the perfect e-juice to go with any sub-ohm setup.


You will
receive
10 x 10ml bottles of your choice


Apple Berry Blast
Apples with sweet and tangy forest berries


Blackcurrant Burst
Blackcurrants with a cold menthol breeze. This Liquid tastes exactly like blackcurrant cough sweets.


Bubblegum Blast
Bubblegum with menthol


Caribbean Twist


Sweet pineapple with a menthol kick


Heisenberg
Fruit undertone finishing with a cooling crystal blue after effect that will leave you wanting more.


Red Cherry Burst
Amazing red cherries with freezing menthol


Twisted Melon


A mixture of all your favorite melons


Unicorn Blood
Mixture of fresh summer fruits


Vamtoes
Just like the drink, purple and full of sweet fruits
Brand: Buddha Vapes
VG/PG Mix: 80/20
VG Percentage: 80%
PG Percentage: 20%
Volume: 10ml TPD x 10
Country of Origin: United Kingdom