120ml Cloud Thieves - Kangaroo Kustard - 0mg 3mg 80VG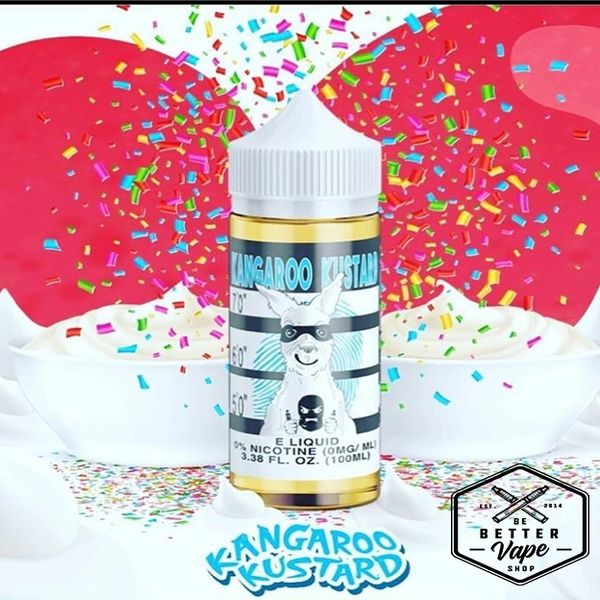 120ml Cloud Thieves - Kangaroo Kustard - 0mg 3mg 80VG
120ml bottle with 100ml of e liquid - Available in 0mg / 3 mg - This e liquid is only suitable for sub ohm devices. FREE same day shipping at bbliquids
If 3mg is selected you will also receive 2 x nicotine shot bottles.
About Cloud Thieves
This item is made in good old Los New York , This desert series is their latest range of e-liquids designed for great clouds and amazing flavour. They are the perfect e-juice to go with any sub-ohm setup.
FLAVOUR
Cloud Thieves Kangaroo Kustard is a smooth delicious custard mixed with vanilla frosting with sprinkles!



Brand:

 Cloud Thieves 


VG/PG Mix:

  80/20


VG Percentage: 

80%


PG Percentage:

 20%


Volume:

  100ml zero nicotine


Country of Origin:

United States Of America