120ml Cloud Thieves - Strawberry Roo - 0mg 3mg 80VG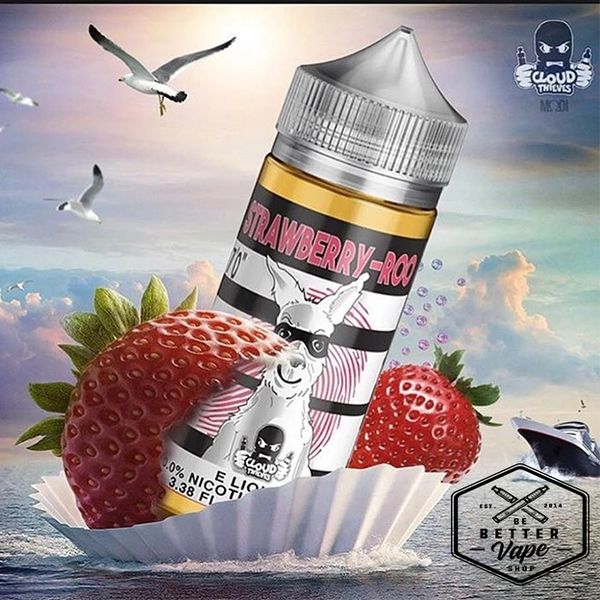 120ml Cloud Thieves - Strawberry Roo - 0mg 3mg 80VG
120ml bottle with 100ml of e liquid - Available in 0mg / 3 mg - This e liquid is only suitable for sub ohm devices. FREE same day shipping at bbliquids
If 3mg is selected you will also receive 2 x nicotine shot bottles.
About Cloud Thieves
This item is made in good old Los New York , This desert series is their latest range of e-liquids designed for great clouds and amazing flavour. They are the perfect e-juice to go with any sub-ohm setup.
FLAVOUR
Cloud Thieves Strawberry Roo E-liquid is Kangaroo Custard infused with sweet Strawberry in a delicious vanilla custard vape blend, mixed with vanilla frosting and rainbow sprinkles! Strawberry and dessert vape fans will rejoice! This sweet and sumptuous vapour is so good it ought to be a crime. Kangaroo Kustard Strawberry Roo is a high VG vape that produces dense and aromatic vapour clouds that will make your mouth water with each and every vape. 



Brand:

 Cloud Thieves 


VG/PG Mix:

  80/20


VG Percentage: 

80%


PG Percentage:

 20%


Volume:

  100ml zero nicotine


Country of Origin:

United States Of America