10ml Dinner Lady - 50/50 Range - Strawberry Lemonade - 6mg 12mg 18mg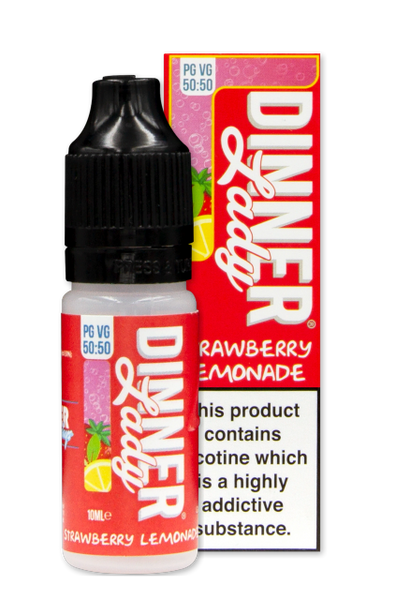 10ml Dinner Lady - 50/50 Range - Strawberry Lemonade - 6mg 12mg 18mg
NEW 50VG - 50PG RANGE FROM DINNER LADY


10ml 50VG - 6mg 12mg 18mg nicotine - FREE same day shipping with bbbliquids
(This e liquid will work in any e-cig device)
About Dinner Lady
Winner of the best e liquid in the 2016 Vape Expo, dinner lady is known for the best desert and fruit flavours on the market. Dinner Lady is currently one of the biggest brands in the UK with millions of units sold.


Strawberry Lemonade by Dinner Lady
Strawberries smashed with ice and dropped into a cloudy lemonade, bursting at the seams with sharp lemony goodness.










Brand:

Dinner Lady


VG/PG Mix:

50/50


VG Percentage:

50%


PG Percentage:

50%


Volume:

10ml


Country of Origin:

UK