BUBBLE GUM - DINNER LADY - Nic Salt E Liquid - 50VG 10mg 20mg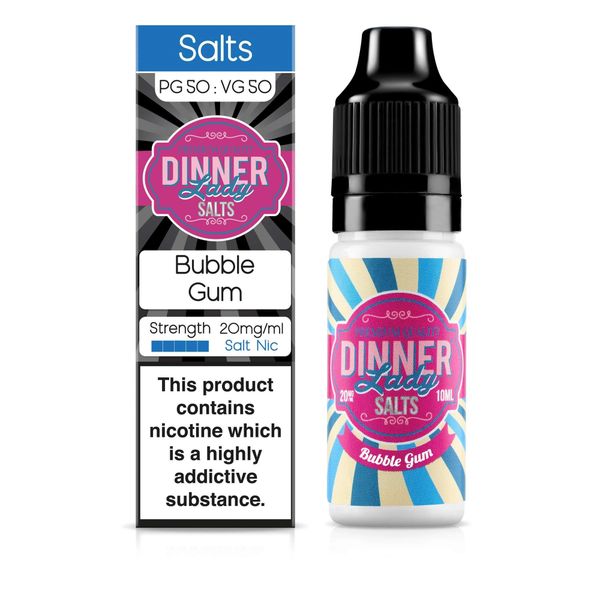 BUBBLE GUM - DINNER LADY - Nic Salt E Liquid - 50VG 10mg 20mg
10ml 50VG - 10mg 20mg nicotine - FREE same day shipping with bbliquids 
(This e liquid will work inside any e-cigarette device)
BUBBLE GUM by DINNER LADY

A classic bubble gum vape made with a touch of Dinner Lady know-how. Bubble Gum nic salt e-liquid captures the timeless essence of blue bubble gum with a smooth wave of mixed berry flavour. Those who have had the pleasure of chomping on a stick of juicy bubble gum will feel right at home with this juicy offering!
What is Nicotine Salt?
At its core, nicotine salts are comprised of the same exact nicotine that's found in its natural state within the tobacco leaf. 
Meaning that Nic Salt e liquids put other standard nicotine based e liquids to shame.
You will receive a more satisfying nicotine hit that will last longer then a regular nicotine e liquid, meaning this item is perfect for cutting down on how much you vape.
Nicotine salt e liquids are extremely smooth to vape

Brand: 

 Dinner Lady


VG/PG Mix:

  50/50


VG Percentage: 

50%


PG Percentage: 

50%


Volume:

  10ml


Country of Origin: 

UK