Freemax Twister Kit - All Colours 80W Mod Vape Kit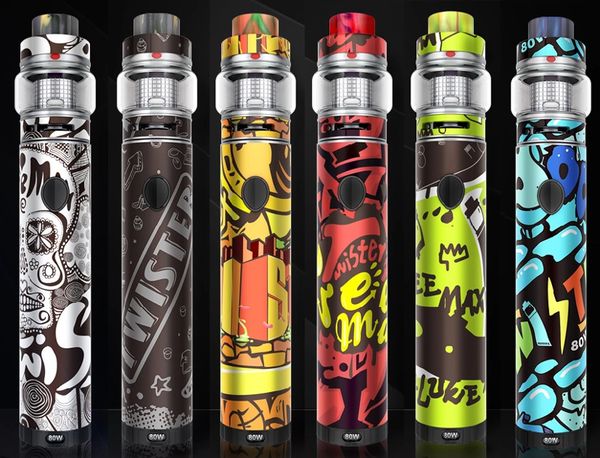 Freemax Twister Kit - All Colours 80W Mod Vape Kit
The Freemax Twister kit is an UK/EU TPD compliant complete, pen-style vaping kit. The all-in-one Freemax Twister vape pen KIT comes equipped with an impressive 2300mAh battery and a 2ml Freemax Fireluke 2 Tank bringing you one of the purest taste experiences with an abundance of cloud production. The Fireluke 2  comes with 2ml capacity which can be changed to 4ml with the extension glasses sold separately.
Design
The Freemax Twister is a uniquely beautifully designed 80w kit that comes in 6 colours that are definitely made to impress. Due to the response on Pre-Orders, we believe it will sell well in the UK
Features
The Twister Features an innovative twist-style variable wattage control on the base and has a brand new Freemax chipset that ensures instantaneous firing and precise ohm and wattage readings. The Fireluke 2 tank has stunning flavour paired with super dense cloud production and features a sliding top cap fill for ease of use. 
Coils
The Freemax twister has 4 coil variations but the X1 SS316L may not be available on the release in the UK. The coils are:
X1 Mesh Coil 0.15 ohm (40w-90w) 
X1 SS316L Mesh Coil 0.12 ohm (40w-80w)
X2 Mesh Coil 0.20 ohm (40w-80w)
X3 Mesh Coil 0.15 ohm (50w-80w)
MULTIPLE PROTECTIONS
Safety is paramount and the Freemax Twister kit has multiple protections and covers them all. Its packed with a variety of safeguards such as Low voltage protection, short circuit protection, low resistance protection, 8 seconds protection etc.
OTHER KEY FEATURES
Twist-Style Wattage Control
Intelligent Adjustable Bottom-Airflow System
Leak-Proof, Sliding Top-Fill Refill System