Geekvape Geek Bar - Disposable Pod Device - Sweet Strawberry 20mg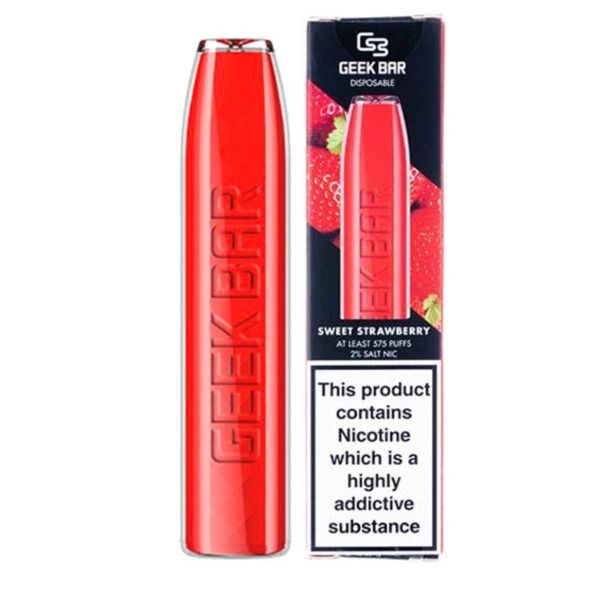 Geekvape Geek Bar - Disposable Pod Device - Sweet Strawberry 20mg
GEEK BAR
The Geek Bar Disposable Pod Device By Geek Vape is the latest offering from Geek Vape that comes prefilled with 2ml of 20mg nicotine salt e liquid (50 PG / 50 VG) and comes with a stylish sleek exterior. The device requires no setup and is inhale activated and is user friendly and ideal for MTL (Mouth To Lung) vapers looking for a simple device that provides a smooth and easy experience.  
NO COIL CHANGE, SIMPLY BIN WHEN DONE.
1 Geek Bar = 575 puffs or 48 cigarettes
FLAVOUR
Sweet Strawberry Geekbar is a fruity and juicy flavour of freshly picked and ripe wild
strawberries for the perfect fruit vape.
Specifications:
Crystal Clear Outer Shell

High-Quality Organic Cotton

500mAh High voltage battery

2ml 2% Salt Nicotine - 20MG

Stylish design