10ml Hangsen - DESERT SHIP (2 Bottles) e liquid 0mg 6mg 12mg 18mg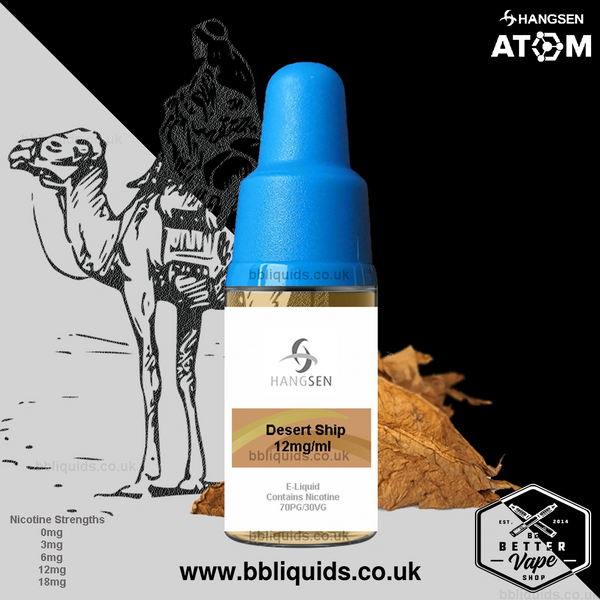 10ml Hangsen - DESERT SHIP (2 Bottles) e liquid 0mg 6mg 12mg 18mg
70PG - 0mg 6mg 12mg 18mg nicotine - FREE same day shipping with bbbliquids
You will receive two genuine 10ml Hangsen bottles – 100% TPD compliant
Desert Ship by Hangsen
A mellow and nutty tobacco flavour which is the perfect choice for all day vaping. The smooth finish on the exhale and the authentic but not too sweet tobacco flavour are an irresistible combination that should not be missed.

About Hangsen
Hangsen was one of the first companies to jump on the vaping band wagon, Due to the fact Hangsen has been around from the beginning, it's managed to produce the most popular e liquid brand to ever exist. Like whiskey, flavours are mastered with age, Hangsen have truly mastered the perfect e liquid flavours.
Hangsen e liquids are best used in normal e cigarette use, due to its low VG content.
Brand:  Hangsen
VG/PG Mix:  30/70
VG Percentage:  30%
PG Percentage:  70%
Volume:  10ml
Country of Origin: Europe