100ml - 2500 mg E Liquid - 21 Flavours 50VG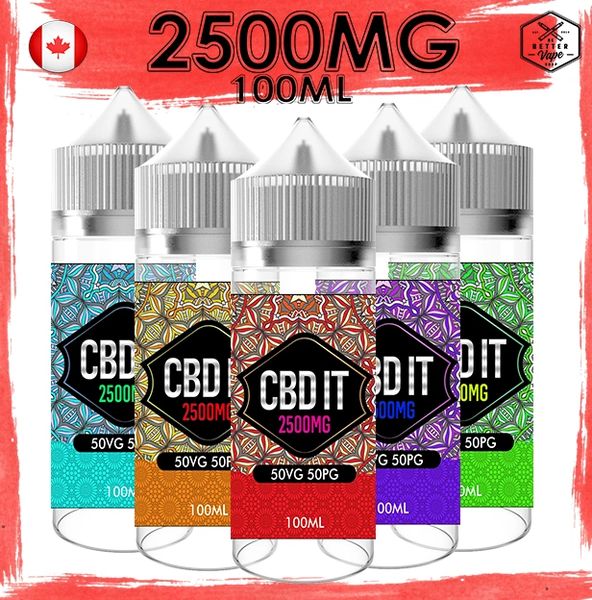 100ml - 2500 mg E Liquid - 21 Flavours 50VG
PRICE INCREASE DUE TO HIGHER IMPORT CHARGES
We have changed the product name to Hemp It to comply with PayPals new policy
Same amazing product as before, just a new name.
120ml bottle (100ml e liquid inside) 2500mg 99.998% pure CBD
This item will work inside any e liquid device - 50VG


About CBD
Our premium crafted CBD e-liquids are made with 100% Natural CBD and contain 0% THC to provide amazing flavor and maximum results. Experience the highest standard in CBD with our delicious flavours. 


About CBD IT
CBD IT uses the best UK made flavour concentrates available, we have travelled far and wide to bring you the best flavours at the best prices!
All our flavours are professionally steeped for 3 weeks in a temperature controlled cool room for maximum taste. CBD IT labs prides itself for high quality, unrivalled bottling and hygiene  and customer satisfaction. Our CBD quality is second to non, CBD IT has the most potent, most pure and most efficient pure CBD isolate on the planet !. Imported directly from Canada.
FLAVOURS
UNICORN BLOOD BLAZE (new flavours)
A perfect mixture of the best summer berries

BUBBLEGUM NERDY
Just like the sweet round tiny sweets

SWEET QUEEN STRAWBERRY
Sweet and freshly picked strawberries

OG LEMON KUSH
Lemon with the traditional kush taste

RAINBOW SWEETS
A mixture of sweet fruits mixed together

RASPBERRY GUM GUM'S
Amazing gummy raspberry sweets

PICK & MIX SWEETS
A fruity mixture extra sweet sugar

COOL BLUEBERRY
Bold blueberries with a slight menthol & minty hint, a perfect all day vape

HORNY APPLE
A perfect red apple taste



FRUIT FROM THE PAST
Round fruity sweets coated in sugar

OG MANGO KUSH
A ripe mango taste with traditional kush

BOOM GRAPE
Sweet grape soda

APPLE JUICE BOX
Sweet and tangy green apple juice



REFRESHER

Candy with a tangy centre

SHERBET DIP
Tangy sweet sugar dip

RASPBERRY SHERBET

HEISENBERG
Berries, menthol and slight blackjack

STRAWBERRY LACES
Just like the sweets

BLACKCURRANT BURST
Blackcurrants with a soothing effect


FROOTI TOOTI
Just like the little sweets with loved as a child

VIMMY
Blackcurrant and grape juice drink



VG Percentage: 
50%
PG Percentage:

 50%


Volume:

  100ml zero nicotine - 2500mg CBD


Country of Origin:

 UK - CBD from Canada