10ml - I VG - E Liquid - Bubblegum Millions - 50VG - 6mg 12mg 18mg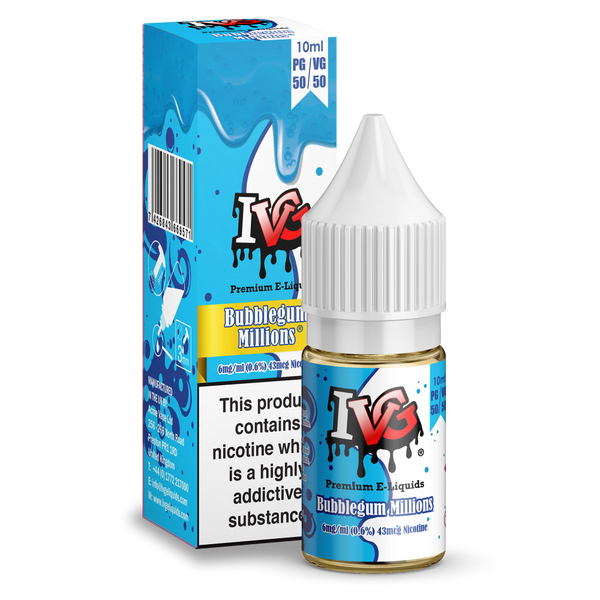 10ml - I VG - E Liquid - Bubblegum Millions - 50VG - 6mg 12mg 18mg
Bubblegum Millions by I VG 10ml TPD Compliant  - 6mg 12mg 18mg
Please note that IVG no longer brand this item as Bubblegum Millions, this item is now branded Bubblegum (same exact taste). 
THIS ITEM WILL WORK INSIDE ANY E CIGARETTE DEVICE


Bubblegum Millions by I Love VG
Bubblegum Millions e liquid is made up of sweet and fruity notes. A distinctive bubblegum flavour comes through on inhale with a vibrant sugary taste



About I VG
Winner of every single ( best flavour ) category since 2016. The UK made juice is sold world wide in massive volumes due to its unique flavour explosion and 5 star customer reviews!


Brand:

 I VG


VG/PG Mix:

  50/50


VG Percentage: 

50%


PG Percentage:

 50%


Volume:

  10ml TPD


Country of Origin:

United Kingdom