ANY 4 / ANY 10 / PICK & MIX - KEEP IT SWEET - Nic Salt E Liquid - 50VG 10mg 20mg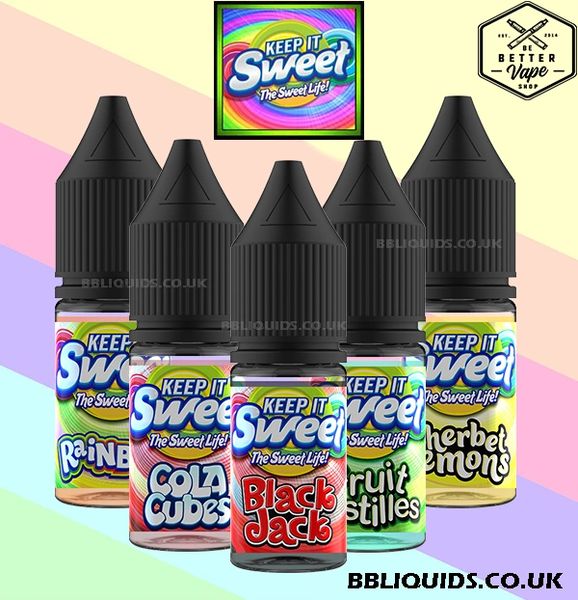 ANY 4 / ANY 10 / PICK & MIX - KEEP IT SWEET - Nic Salt E Liquid - 50VG 10mg 20mg
10ml 50VG - 10mg 20mg nicotine - FREE same day shipping with bbliquids
You will receive 4 x 10ml bottles or 10 x 10ml bottles depending on buyer choice.
(This e liquid will work inside any e-cigarette device)


KEEP IT SWEET FLAVOURS


BLACK JACK
COLA CUBES
FRUIT PASTILLES
RAINBOW
SHERBET LEMON
STRAWBERRY LACES


What is Nicotine Salt?
At its core, nicotine salts are comprised of the same exact nicotine that's found in its natural state within the tobacco leaf. 

Meaning that Nic Salt e liquids put other standard nicotine based e liquids to shame.
You will receive a more satisfying nicotine hit!
Nicotine salt e liquids are extremely smooth to vape.




Brand: 

 Fantasi


VG/PG Mix:

  50/50


VG Percentage: 

50%


PG Percentage: 

50%


Volume:

  10ml x 4


Country of Origin: 

UK