10ml Nasty Juice E Liquid - Nicotine Salt - Hippie Trail - 50VG 10mg 20mg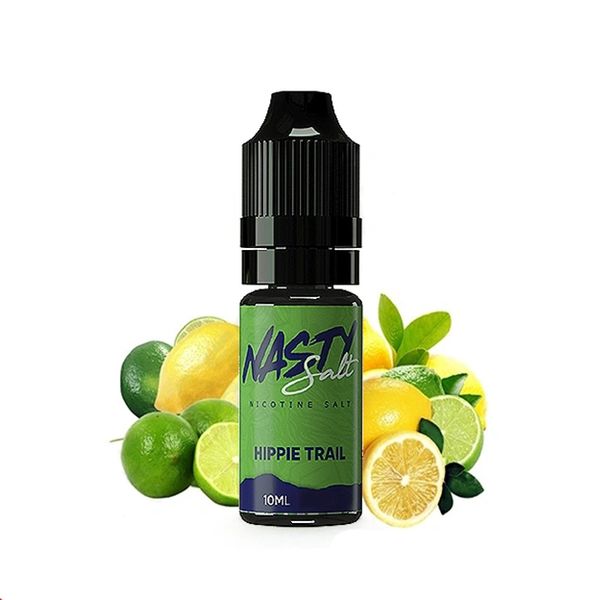 10ml Nasty Juice E Liquid - Nicotine Salt - Hippie Trail - 50VG 10mg 20mg
10ml 50VG - 10mg or 20mg nicotine - FREE same day shipping with bbbliquids
(This e liquid will work inside any e-cigarette device)
What is Nicotine Salt?
At its core, nicotine salts are comprised of the same exact nicotine that's found in its natural state within the tobacco leaf.

Meaning that Nic Salt e liquids put other standard nicotine based e liquids to shame.
You will receive a more satisfying nicotine hit!
Nicotine salt e liquids are extremely smooth to vape


Hippie Trail by Nasty Juice

With all the fresh, juicy citrus flooding the fruit stands right now. It seems the perfect time to vape on the Hippie Trail powered by Vitamin C. This lemon and lime-based juice is so refreshing, you might get goose bumps.


Brand: 

 Nasty Juice


VG/PG Mix:

  50/50


VG Percentage: 

50%


PG Percentage: 

50%


Volume:

  10ml
Country of Origin: Malaysia