1. Any 4 - Smoke Waves E Liquid - PICK ANY 4 - 3mg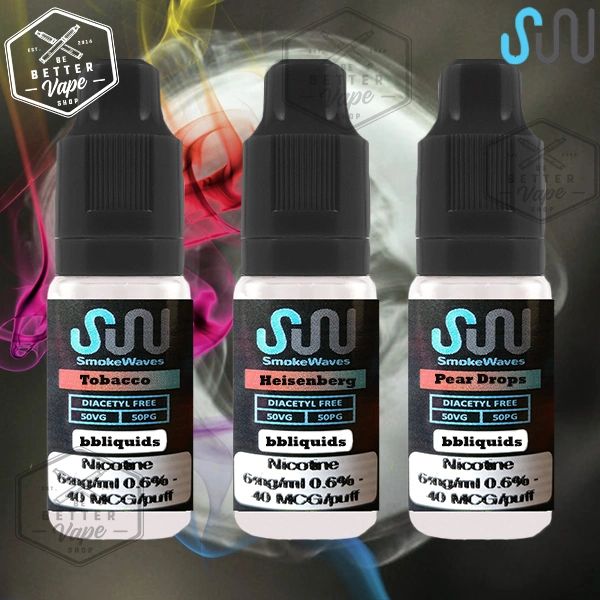 1. Any 4 - Smoke Waves E Liquid - PICK ANY 4 - 3mg
From the creators of Dragons Den - This range is PREMIUM with amazing value for money!
Enjoy e liquids in 3mg, 6mg, 12mg, & 18mg - 10ml TPD ready bottles - Pick your own 4 flavours

THIS LIQUID WILL WORK ON ANY DEVICE

---
Cherry Menthol
Cherry Menthol eliquid has a sweet cherry taste with a hit of cooling menthol. 
Fruit sweets dipped in sugar, childhood sweets
Mixture of berries, aniseed and menthol, generally slightly sweater then normal Heisenberg liquids.
This pear drops eliquid tastes just like the classic confectionery. 
Smooth traditional cigarette tobacco, great for any tobacco lover
Creamy custard with amazing vanilla


Volume:  10ml TPD bottle x 4