10ml Soltz E Liquid - Nicotine Salt - Menthol - 50VG 10mg 20mg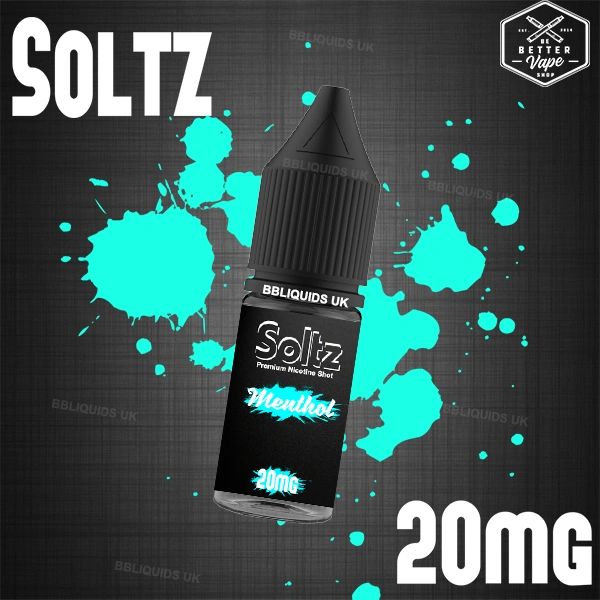 10ml Soltz E Liquid - Nicotine Salt - Menthol - 50VG 10mg 20mg
10ml 50VG - 10mg or 20mg nicotine - FREE same day shipping with bbbliquids
(This e liquid will work inside any e-cigarette device)
What is Nicotine Salt?
At its core, nicotine salts are comprised of the same exact nicotine that's found in its natural state within the tobacco leaf.

Meaning that Nic Salt e liquids put other standard nicotine based e liquids to shame.
You will receive a more satisfying nicotine hit!
Nicotine salt e liquids are extremely smooth to vape


Menthol by Soltz

A perfect balance of cool menthol that doesn't catch the back of your throat, a cool experience that you can vape all week without getting bored.


Brand: 

Soltz


VG/PG Mix:

  50/50


VG Percentage: 

50%


PG Percentage: 

50%


Volume:

  10ml


Country of Origin:

UK