60ml The King of Vapes - Popular Classic Flavours - 70VG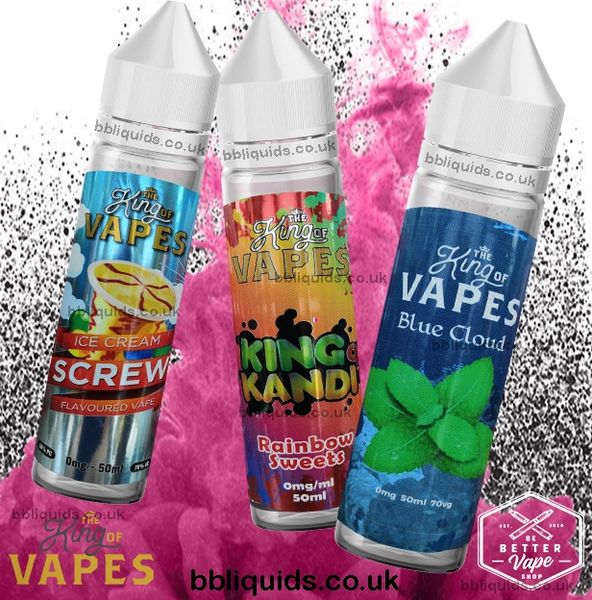 60ml The King of Vapes - Popular Classic Flavours - 70VG
The King of Vape e liquids, 60ml bottle 50ml of e liquid inside, this item is available in 0mg, 3mg & 6mg - BBliquids offers free same day shipping on all items. 
King of Vapes have been around for a few years now, here is a list of the old flavours that have proven to be extremely popular to this day.


FLAVOURS 
Blackcurrant Lemonade
Tutti Fruits ( Sweet fruit candy )
Blue Cloud ( Slight menthol, aniseed and lots of berries) 
Jack ( Black aniseed chews )
Kick Ass ( Sour raspberries and sweet cherries )
Red Devil ( Red berries, black grapes and strong aniseed ) 
Ice Cream Screw ( Ice cream with bubblegum )
Rainbow Sweets ( Fizzy sugar coated candy )
About The King of Vapes 
This item is made in the Uk , This brand uses a double shot of flavour inside each bottle, creating a truly impressive explosion of flavour. They are the perfect e-juice to go with any sub-ohm setup.




Brand: 

The King of Vapes


VG/PG Mix:

  70/30


VG Percentage:  

70%


PG Percentage: 

 30%


Volume:

  50ml


Country of Origin:

 United Kingdom