10ml V Drops - Black Jack - 50VG 3mg 6mg 12mg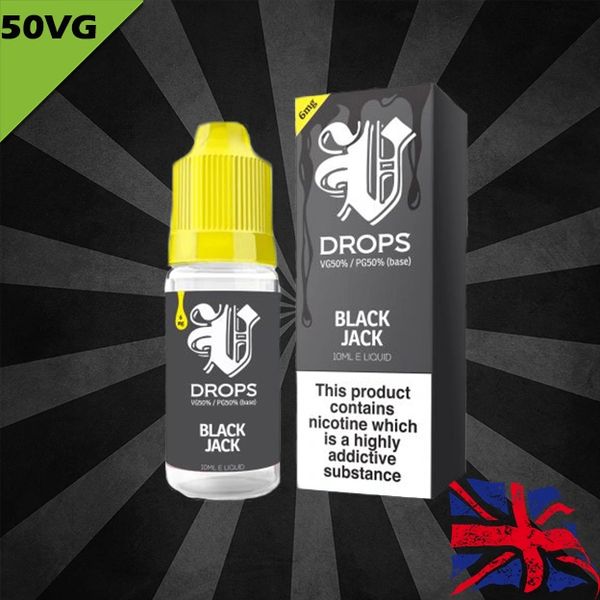 10ml V Drops - Black Jack - 50VG 3mg 6mg 12mg
V DROPS – Black Jack – 50VG - FREE SHIPPING 3mg 6mg - 10ml at bbliquids


This item will work with any Ecig, from budget pens to high end mods.
One of the greatest British sweets ever! An aniseed flavour blended to recreate the classic confectionery and is guaranteed to bring back memories.
If you enjoy these sweets, you will fall in love with this eliquid. This item has a double shot of flavour for an incredible experience.
This item is fully TPD compliant


Brand: V Drops
VG/PG Mix: 50/50
VG Percentage: 50%
PG Percentage: 50%
Volume: 10ml
Country of Origin: United Kingdom