10ml V Drops - Bubble Gum - 50VG 3mg 6mg 12mg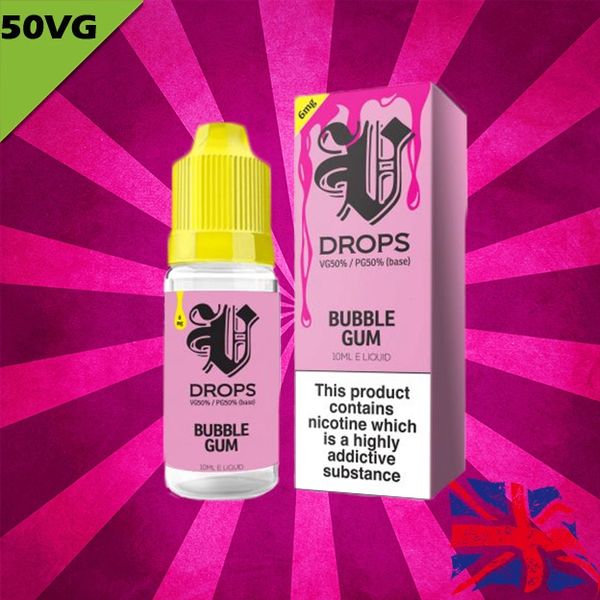 10ml V Drops - Bubble Gum - 50VG 3mg 6mg 12mg
V DROPS – Bubble Gum – 50VG - FREE SHIPPING 3mg 6mg - 10ml at bbliquids


This item will work with any Ecig, from budget pens to high end mods.
Our bubble gum flavor tastes and smells like the real thing, not some synthetic sugary substance that you often encounter from other brands. Each puff feels like you are actually popping a piece of bubble gum in your mouth. Just like the 80's bubblegum at the bottom of an ice cream.
This item has a double shot of flavour for an incredible experience.
This item is fully TPD compliant


Brand: V Drops
VG/PG Mix: 50/50
VG Percentage: 50%
PG Percentage: 50%
Volume: 10ml
Country of Origin: United Kingdom