10ml V Drops - Traditional Tobacco - 50VG 3mg 6mg 12mg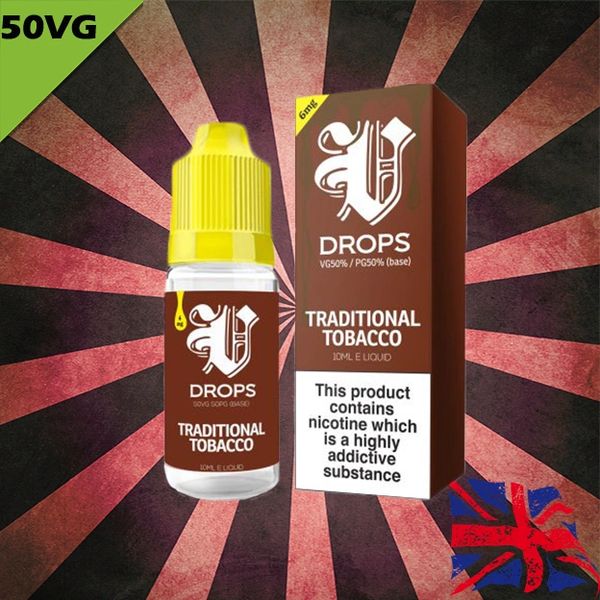 10ml V Drops - Traditional Tobacco - 50VG 3mg 6mg 12mg
V DROPS – Traditional Tobacco – 50VG - FREE SHIPPING 3mg 6mg - 10ml at bbliquids


This item will work with any Ecig, from budget pens to high end mods.
A mellow tobacco flavour that gives a gentle reminder of what we all used to love about smoking and works great as an all day vape.
This item has a double shot of flavour for an incredible experience.
This item is fully TPD compliant


Brand: V Drops
VG/PG Mix: 50/50
VG Percentage: 50%
PG Percentage: 50%
Volume: 10ml
Country of Origin: United Kingdom