60ml Vampire Vape - KonceptXIX - HEISENBERG 80VG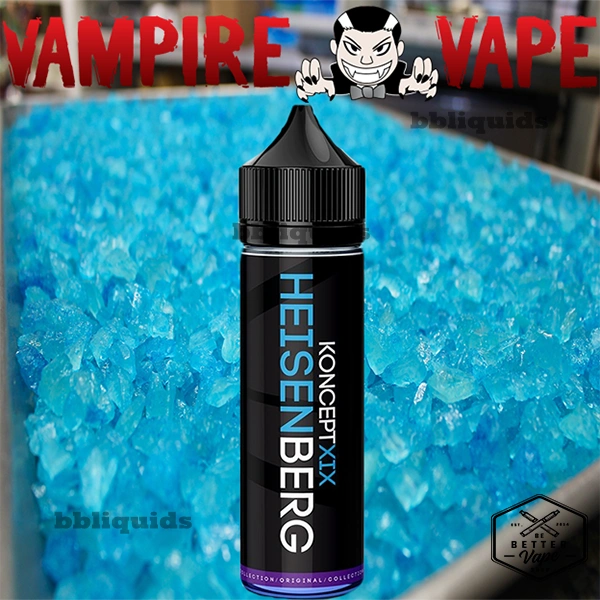 60ml Vampire Vape - KonceptXIX - HEISENBERG 80VG
Vampire Vape - KONCEPTXIX - HEISENBERG - 0mg 3mg FREE SHIPPING at bbliquids


Welcome to Vampire Vapes new HIGH VG cloud chasing range.
KONCEPTXIX - HEISENBERG

A top secret recipe that can only be described as the daddy of the all day vape! A fruity undertone and a cool crystal after sensation that will leave you wondering what it is... and wanting more.
Please note: You will receive a 0mg 50ml bottle, a free nicotine shot can be provided in an additional separate bottle to create a 60ml 3mg E Liquid.
Brand: Vampire Vape
VG/PG Mix: 80/20
VG Percentage: 80%
PG Percentage: 20%
Volume: 50ml Bottle - 60ml When adding a nicotine shot

Country of Origin: United Kingdom