50ml 60ml 70ml Vampire Vape Shortz - Cool Green Slush - 0mg 3mg 6mg 70VG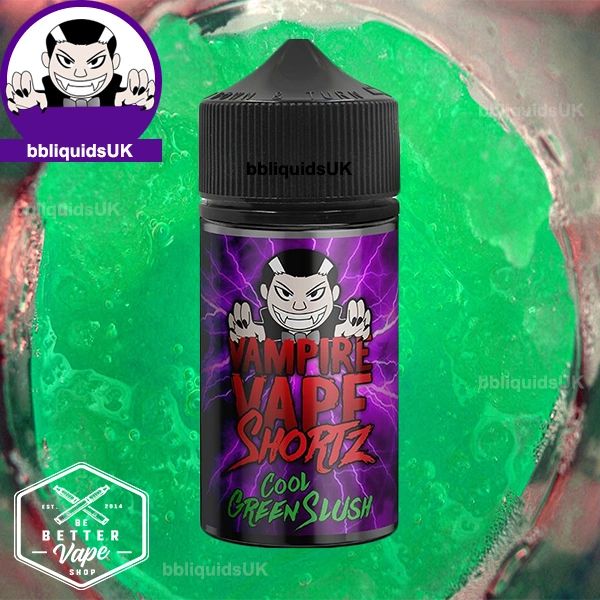 50ml 60ml 70ml Vampire Vape Shortz - Cool Green Slush - 0mg 3mg 6mg 70VG
Green Slush By Vampire Vape - 0mg, 3mg 70VG FREE SHIPPING at bbliquids 
This item is a 70ml bottle (50ml eliquid inside) with a premium 10ml nicotine shot (if selected) - creating a 3mg 60ml E Liquid, be aware that 2 nicotine shots do not fit inside, buyer will need to vape some  eliquid to fully fit the second shot inside.


Cool Green Slush by Vampire Vape 50ml
A distinctive, zesty lime flavour that'll tingle your taste buds instantly. The fresh, cold taste will cool you down in any weather, leaving you with the perfect refreshing vapes for a hot sunny day!


About Vampire Vape
This item is made in the UK , this brand is known for creating amazing flavours and inventing the legendary Heisenberg flavour, creating a truly impressive explosion of flavour. They are the perfect e-juice to go with any sub-ohm setup.


Brand:

 Vampire Vape


VG/PG Mix:

  70/30


VG Percentage:  

70%


PG Percentage:

 30%


Volume:

  50ml without nicotine shot 


Country of Origin:

United Kingdom