50ml 60ml 70ml Vampire Vape Shortz - Cool Red Slush - 0mg 3mg 6mg 70VG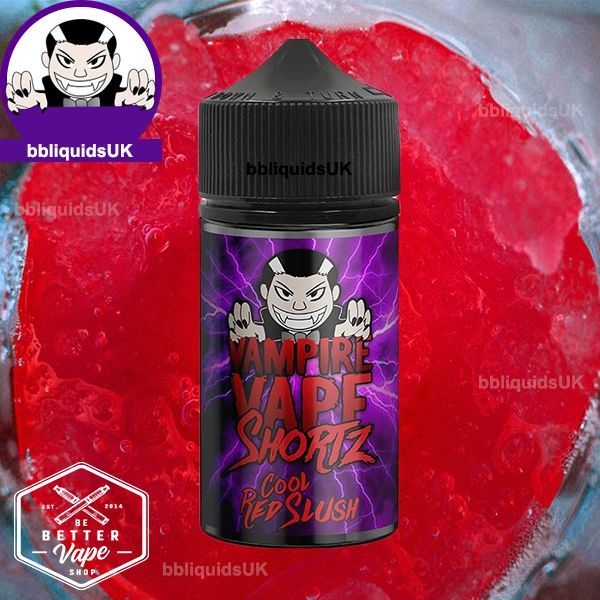 50ml 60ml 70ml Vampire Vape Shortz - Cool Red Slush - 0mg 3mg 6mg 70VG
Red Slush By Vampire Vape - 0mg, 3mg 70VG FREE SHIPPING at bbliquids 
This item is a 70ml bottle (50ml eliquid inside) with a premium 10ml nicotine shot (if selected) - creating a 3mg 60ml E Liquid, be aware that 2 nicotine shots do not fit inside, buyer will need to vape some  eliquid to fully fit the second shot inside.


Cool Red Slush by Vampire Vape 50ml
Keep yourself rejuvenated and cool this Summer with a sweet, insane blend of the nation's favourite red fruits - raspberries and strawberries. Just like the old classic bright red slush, which is bursting with fun and flavours!


About Vampire Vape
This item is made in the UK , this brand is known for creating amazing flavours and inventing the legendary Heisenberg flavour, creating a truly impressive explosion of flavour. They are the perfect e-juice to go with any sub-ohm setup.


Brand:

 Vampire Vape


VG/PG Mix:

  70/30


VG Percentage:  

70%


PG Percentage:

 30%


Volume:

  50ml without nicotine shot 


Country of Origin:

United Kingdom